Garage Builders in Michigan
If you are in the SW Michigan area and are looking for garage builders in Michigan, you can rely on MGB when it comes to your garage project and home improvement, do not look further – you have come to the right place! We are business leaders in the home improvement industry.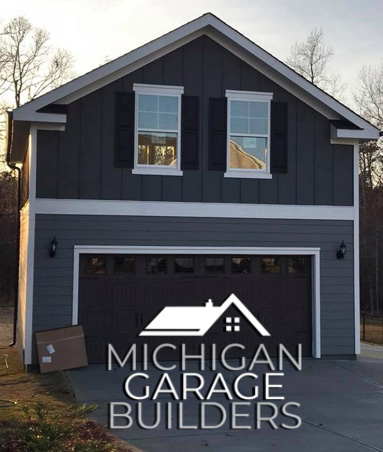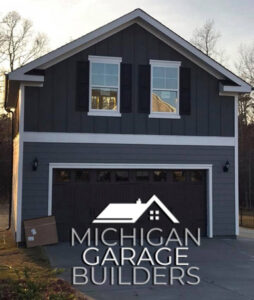 Our family-owned company is a company that specialized in the outstanding design and quality construction of custom garages done per the highest service standards for both homeowners and business owners throughout the entire City of Saginaw down to the Metro Detroit area.
Garage Builders in Michigan
Contact Michigan Garage Builders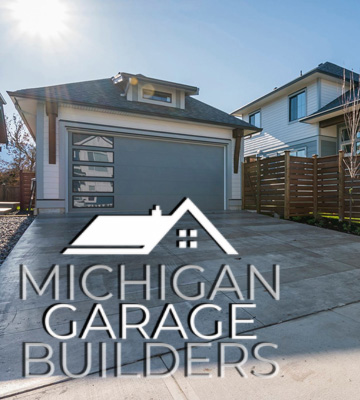 Garage Builders in Michigan
Your garage is perhaps one of the most unused parts of your home. Why not change that and make the most of that valuable yet underutilized space and give your home a completely new appearance in less than two steps? Schedule a free estimate today to find out how MGB Garage Builders Michigan can help you to better utilize your unused space and increase home appeal.
When you choose to work with us, we will give you unique options for creating your dream garage and make your house look like a home. You can rely on us to complete your custom garage project in accordance with your personal style preferences, budget, needs, and house architecture. When it comes time to have your 2-4 car garage built, you do not have to worry about the necessary Detroit permits – we'll take care of that – we are a completely ready construction contractor service to execute the job immediately.
Michigan Garage Building service takes care of securing the necessary government permits for every single job in all of our service locations! There is absolutely no space left uncovered when you choose to work with us as your trusted garage construction service. From Windows, siding, roofing, we've got you covered.
Michigan Garage Builders
Quality built Michigan Garages. Custom, bare, whatever your needs!
one story garages
One-story detached / attached custom garages are specifically designed to last longer and fit your home.
two-story garages
We construct a wide range of two-story garages with workshops, lofts, storage space, apartments, man cave, and so on.
Pole Barns Michigan
Quality built Michigan pole barns. Custom, bare, whatever your needs!
One Story Pole Barns
One-story detached / attached custom pole barns are specifically designed to last longer and fit your home.
Two-Story Pole Barns
We construct a wide range of two-story pole barns with workshops, lofts, storage space, apartments, man cave, and so on
Honest Garage Builders in Michigan
As a family-owned company with over ten years of experience in construction, we execute residential and commercial projects per the highest industry standards in no time. If you want top-notch service, a contractor that adheres to the scheduled time, then look no further – our customer's review says enough about our work. We are the garage construction leaders in the Michigan area that guarantee outstanding service for your home.
We are committed to delivering above and beyond your expectations services without exceeding your budget while paying the closest attention to any of our customer's needs.
We take the time to carefully listen to what you have to say so we can give you exactly what you are looking for just request a free estimate. We diligently work with our clients in order to present them with cost-effective and quality project solutions that are completely tailored to their home preferences.
Working diligently with you every step of the way, Garage Builders in Michigan can help you in a design project and build a completely new garage that will meet every single need of yours. Added more extra storage space, security for your family's vehicle, or you only need additional room to use it as a home office, regardless of the goal – we will help you to get it per unseen able construction rates on the Detroit market!
How To Choose The Perfect Garage Doors
It is not just about choosing the convenient overall garage plan when it comes to your home. There are also many garage door available options for your new addition. As a property owner, you would definitely want to be acquainted with different options, and that's our job!
Choose from garage doors that include the following:
roll up
side hinged doors
retractable
sectional garage doors
canopy garage doors
We also have:
aluminum
vinyl
composite
steel
and wood garage door
All of them come in traditional, contemporary, and modern designs.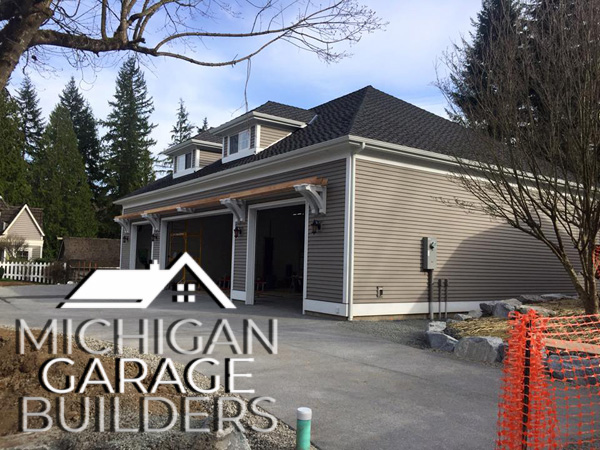 Affordable And High-Quality Garage Construction Company
As the leading garage construction service in Michigan, we pride ourselves on offering extremely quality custom garage construction at the most affordable market-rate through Detroit, including Farmington Hills and Dearborn heights.
We offer different payment options, which allows you to buy the garage you want. Our on-the-spot estimate, which is completely free, allows us to easily determine the rough cost of a garage project with no obligation.
Garage Builders, You Can Trust
While you could opt for any other company in Detroit for your garage building projects/maintenance needs, Michigan Garage Builders has a strong reputation as an expert in this field.
Michigan's Most Trusted Garage Builder Contractors
Custom garages: take a look at our garage styles and see what we can do to help you with your new garage project. You will definitely find something you adore at our place!
Garage sizes: whether you are looking for a small, one-car garage, or even two or three-car garage, we have got you covered. We work diligently with our clients. 
Check out all of our different garage sizes.
Building a garage: we make sure the entire garage building process is simple and undisturbing, from your old garage's demolition to framing the new one – just request a free estimate today!
Reviews: See what our customers are saying about us and our work. It is no wonder that so many homeowners have trusted us for many years when it comes to building a new garage.
Services Our Garage Builder Company Offers
Attached garages: our team that consists of a highly trained garage construction crew will carefully walk you through the entire process of adding an attached garage to your property. Building an attached garage, believe it or not, can be the fastest and easiest option for your home.
Detached garages: they are a more common, traditional choice when it comes to adding a custom garage onto your property. There are a lot of available customizable options that allow even further expansion later.
Oversized garages: our team can design and build custom oversized garages for Detroit's customers and the surrounding areas, including Farmington Hills and Dearborn heights. With our climate including winter elements, storms, and so on, it is best to store your large vehicle or RV and other outdoor equipment in a garage like this.
Concrete: we offer complete, ready garage construction to Detroit's customers and the surrounding areas, including the Hills area. Contact us today to learn more about our concrete garage service.
Additions: we also offer additional services. Just give us a call to get more info about the specifics of our additional services.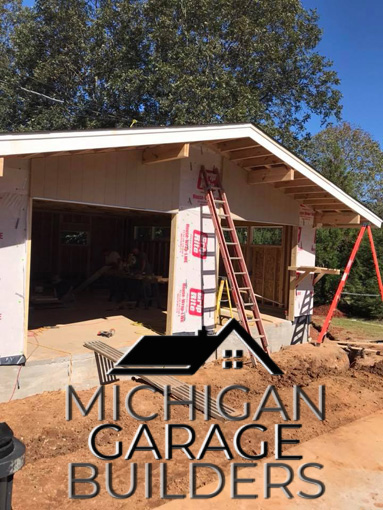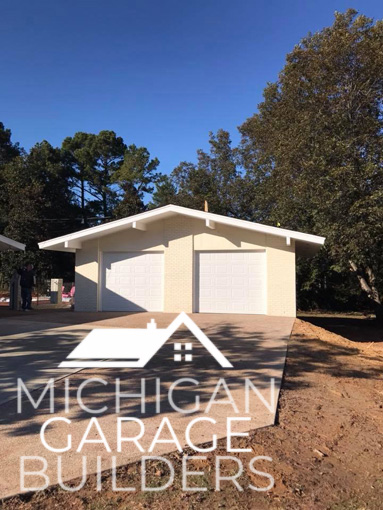 Car Garage Services
Our experience, know-how, and familiarity with all the necessary location and building codes made us complete experts that know what kind of garage will best suit your needs based on your location and needs. We will project for you the best custom additional storage space and help you be a proud owner of your home.
We NEVER abandon our lovely clients. We are trustworthy partners for the entire garage construction process from start to finish! We stand behind our work with our warranty, no matter whether it is a detached garage design or garage door framing – we are an insured, trained, and licensed service. We work hard to satisfy every single client's request.
Our experts provide 365 days a year emergency garage door repairs and easy demolition at the most affordable cost for your home.
Garage Experts In Farmington Hills 
We are true experts in making your dream come true in Farmington Hills or the surrounding area. From start to finish – we are a full garage builder company in Detroit. Our experienced garage architectures and designers can guide you step by step through good choices to fit your budget, desire, personal taste, windows, any request, and so on. When you opt for us, you can have complete peace of mind coming from the fact that you let this job in the most experienced hands.
Any size – no matter how small or big, we can create a perfect garage for your home. Whether the garage will be used to hold some lawn equipment or a family car, we can build a perfect garage that meets your Michigan lifestyle.
Storage space – if you can't say goodbye to the old great family sentimental treasures, but unfortunately, you do not have enough place to store them in, we can a clever solution – a garage to safely tuck them away. Even if you have a recreational vehicle that you need to keep during the off-seasons, we can construct a custom garage to keep it secure until it needs you once again.
Any style –  we will assist and help you in selecting the appropriate garage design that will one hundred percent complement the entire appearance of your property. Our experienced craftsman can do wonders to meet your style and needs, including mansard roof garages, gable roof garages, hip roof garages, reverse gable garages, roof deck garages, gambrel garages, flat roof garages, and those ones per your specific needs.
As the property owner, you and your home will be in very safe and good hands thanks to our shop crew, knowledgeable sales staff, building crew, and concrete crews. We have more experience in the garage construction industry than anyone else in Michigan, our services are outstanding – and we can prove it!
We built the basis of our long-lasting service success on three simple principles:
1. Use only top quality materials
2. Build per the highest industry standards
3. Offer one the best value for customer's money
Deciding what type of new garage to build can be tough. On the other hand, deciding who should build your new garage is quite simple – it's US, no one else!
FEATURES
Quality built: our craftsmen create from their experience, hands, and hearts to go above and beyond your expectations – just check our client's reviews.
Great designs: let our functional and beautiful designs inspire you for great extra house storage.
Great warranty: we proudly stand behind every single garage we build with the greatest warranty on the market – our garages last for tens of years and are done per the highest industry standards.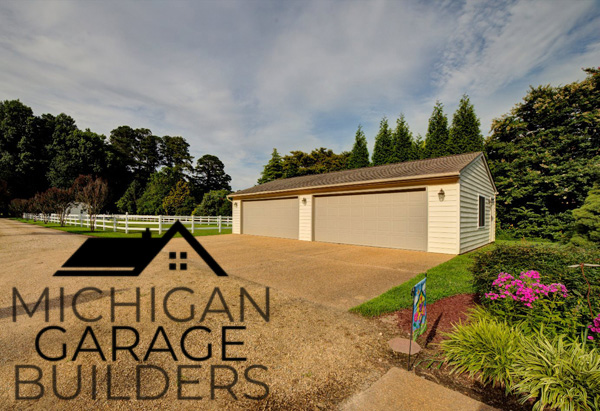 Why Choose Us?
As a family-owned business, MGB Garage Builders Michigan has a friendly approach toward customers since we understand how difficult it can be to decide on what you might need and how to save money without sacrificing the construction project quality.
If you are looking for a great piece of work, request our service in less than two steps.  Our experts in this business will execute every project in a professional and timely manner without extra or hidden fees. We are always upfront with our work. As a leading contractor, we gave our best to adjust the prices to be available to all our dear fellow Detroit homeowners.
Schedule A Free Estimate In Less Than Two Seconds
Use our convenient online form and fill it up to request your FREE estimate today! Every estimate is one hundred percent FREE and ACCURATE! (810) 484-0970
Location
4786 Sheridan Rd. Saginaw, Mi 48601
Email
MichiganGarageBuilders@gmail.com
Open Hours
Mon-Friday: 8am – 7pm
Sat: 9am – 3pm
Sun: Closed