When you are looking to build a pole barn, making the final decision on what Michigan pole barn building company to choose is of vital significance. As a customer, you don't want anything short of the best for your money. Whether you are building a timber frame home, a teeny tiny pole shed in your yard, an agricultural structure, or a steel building for your commercial site, our pole barn builders in Michigan want to be an honest and reliable partner for your new building project.
Michigan Pole Barns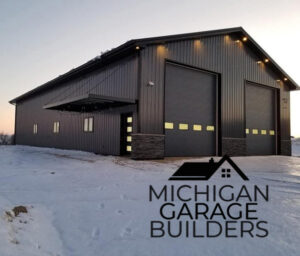 From the very first moment of their use in agriculture, pole barns gained huge momentum of popularity in Michigan, whether it comes to the residential or commercial market. Wondering why so? Because of a wide range of possibilities to use: Buildings, homes, pole shop, garages, and many more.  (810) 484-0970
Contact Michigan Garage Builders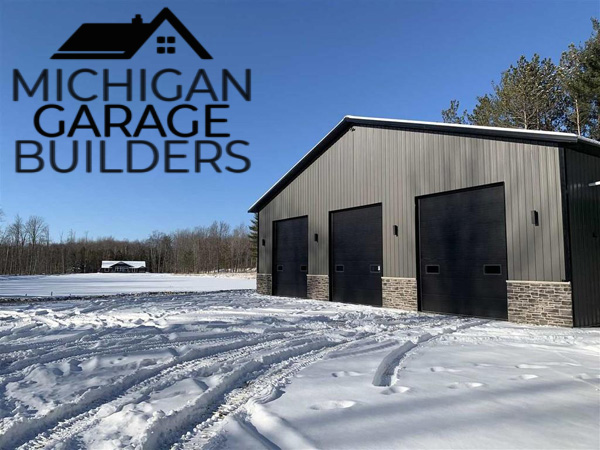 Michigan Pole Barns
Pole barns have their own unique set of benefits and offer a way stronger alternative to other outdated construction methods. Our modern steel barns pole buildings owe high popularity thanks to the low cost, steel build, customized roof, and quick construction. Pole building has one more huge advantage. Pole buildings easily adapt to the widest range of practical structures for commercial, industrial, and residential use, especially when it comes to additional storage. (810) 484-0970
Michigan Garage Builders
Quality built Michigan Garage Builders. Custom, bare, whatever your needs!
one story garages
One-story detached / attached custom garages are specifically designed to last longer and fit your home.
two-story garages
We construct a wide range of two-story garages with workshops, lofts, storage space, apartments, man cave, and so on.
Pole Barns Michigan
Quality built Michigan pole barns. Custom, bare, whatever your needs!
One Story Pole Barns
One-story detached / attached custom pole barns are specifically designed to last longer and fit your home.
Two-Story Pole Barns
We construct a wide range of two-story pole barns with workshops, lofts, storage space, apartments, man cave, and so on
Pole Barn Builders In Michigan At Your Service
Our family-owned custom pole building service understands that deciding to purchase a brand new pole barn building is a quite big investment, which is why we build pole buildings that last long enough- we use only top-grade quality materials and possess the most advanced craftsmen skills in the pole barns construction industry to design and construct your barns pole.
While there are currently a lot of other custom steel building construction contractors out there in the state of Michigan, our staff and equipment will provide you with a stellar building experience that completely matches your unique needs. We are a local general pole barn contractor that takes the utmost care even of the smallest details – so far, we have constructed thousands and thousands of these. Customers trust our leading builder thanks to the one pole barn building and one quality relationship at a time covered by an extensive warranty.
Pole Barns; Real Experts Builder
Our steel pole barn experts are not only building pole barns, they are building your pole barn! This means having the ability to listen and taking the time to build the best steel pole barn construction. We always put the focus on quality building, ensuring your satisfaction throughout the entire building process, from a foundation to the gambrel! After all, that's the core of our job – to give you what you have paid for!
Materials are besides hard quality working the most important part of our building process – and our customers truly value that. We understand that customers always try to cut down their expenses on materials, but forget about that – because we have top-grade materials per the best rates on the Michigan market. Let our highly developed connections with trusted suppliers and our experts do an excellent job for you – you won't regret it! We use top-notch equipment, providing each and every customer with the widest range of options, great work, and a great experience.
Pole Building Pricing Near Me In Michigan
We unified all your needs under one roof in Michigan. We work on a turnkey basis that includes the following services: necessary permits, prints, material, excavating, interior concrete, and the most quality soil finish grade.
If you are wondering what a basic steel building includes, it comes with a steel roof and siding, a couple of windows, two overhead doors, and finally, an entrance door – solid construction for customers that last for years. The bigger the building, the lower the price will be. To learn more about the rough price range, give us a call today to get a free estimate!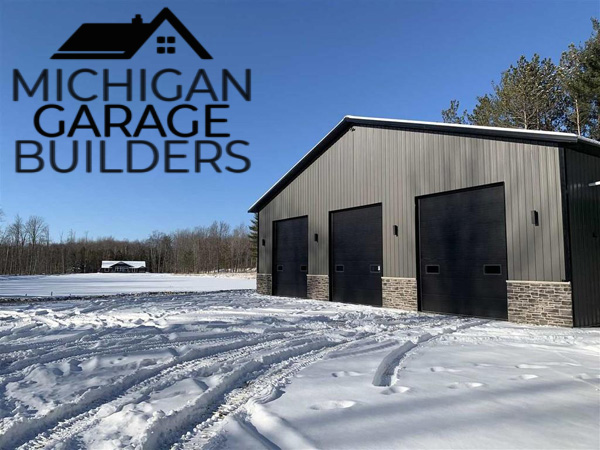 Pole Barn Buildings – You Are One Step Away
This is how our pole barn building process looks like…Phone consultation, let's figure out together what you are actually looking for and how we fit in your project.
Site meeting we would like to take a look at your place to estimate and offer an accurate quote – our prices leave our customers speechless.
Free accurate quote
Once we are done with our site visit, as soon as possible, we will let you know a rough cost for your building project, so you can take your time to think about your options.
Acceptance meeting. If you are satisfied with our quotes, and we are sure you will be, then we will meet once again to cover the basic details and work on the final design for your new pole barn project.
Design phase
The stage where we turn pole barn from your dreams into reality and where you have to sign off.
Necessary permits
MGB will take care of any permitting work
Construction stage
We work as fast as we can, but we NEVER skimp on quality
Topsoil installation & finish grade
MGB never leaves leftovers behind our work
Final walkthrough
MGB wants to make sure you are one hundred percent satisfied
Additional By Choice Building Accessories!
Interior finish
Insulation
Concrete/Gravel driveway
Gutters
HVAC services
Electrical services
Plumbing services
Steel Barns Horse In The State Of Michigan
Whether it comes to steel agricultural building, additional storage space for your livestock, engineered wood construction, one with a gambrel roof, or an outstanding siding, we stand behind any piece of our work with our extensive warranty that covers the many upcoming years. Horse or livestock storage, no problem – our customers know that we do everything we can to go above and beyond their expectations – regardless of how large or small the project is – contact us today in Michigan!
If you have any questions, please do not hesitate to contact some of our available consultants. We are willing and ready to answer all your questions and help you in getting one you have always dreamed of.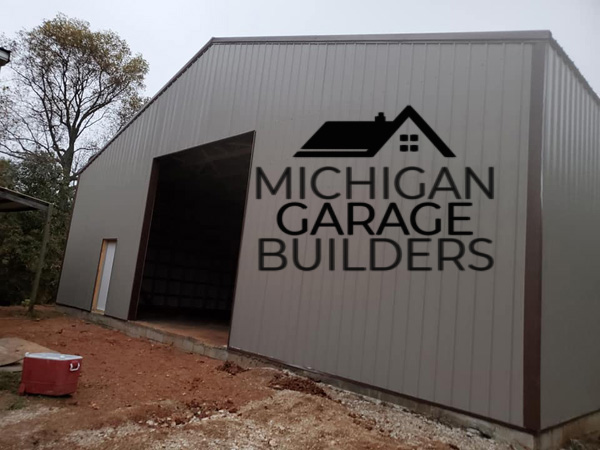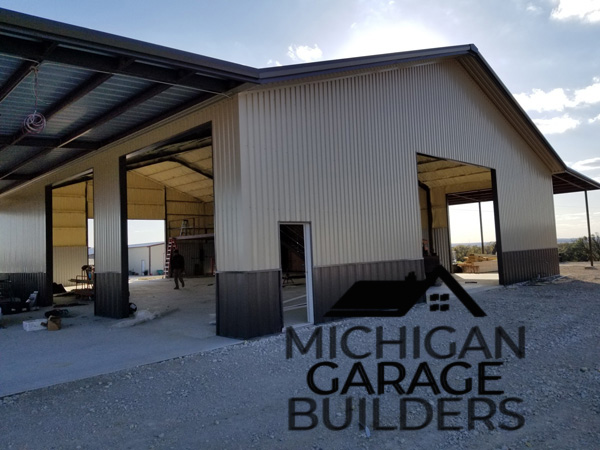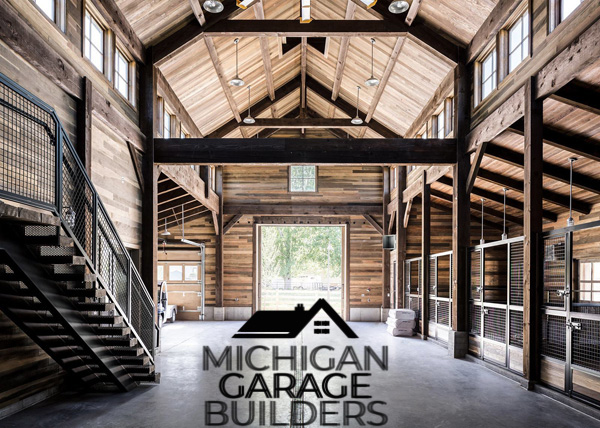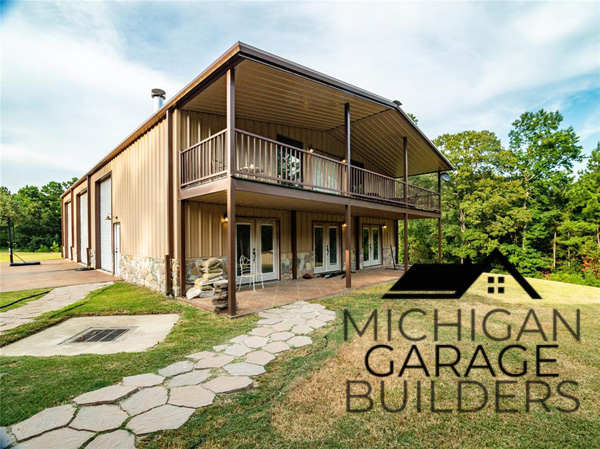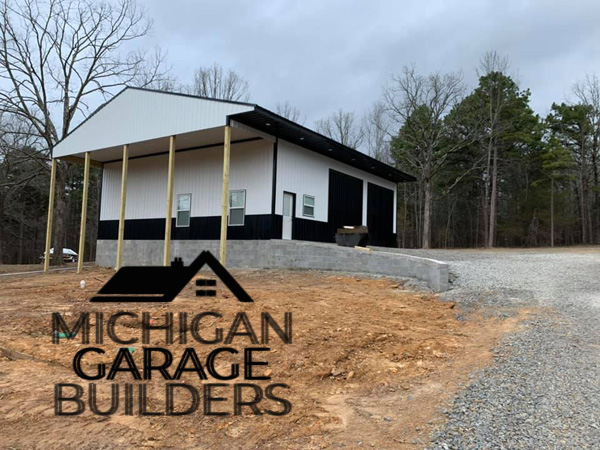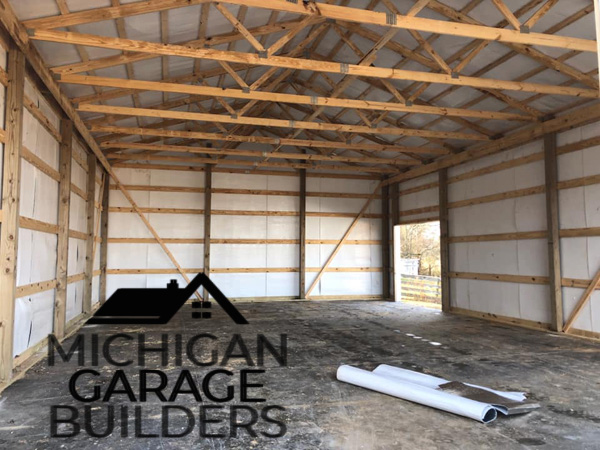 Location
4786 Sheridan Rd. Saginaw, Mi 48601
Email
MichiganGarageBuilders@gmail.com
Open Hours
Mon: 8am – 7pm Tue: 8am – 7pm Wed: 8am – 7pm Thur: 8am – 7pm Fri: 8am – 7pm Sat: 9am – 3pm Sun: Closed